Regular price
Sale price
$0.00 USD
Unit price
per
Sale
Sold out
Package includes:
- Dual wireless teacher microphones with charging dock, 80W sound bar, and wall mounting kit
- Wireless auto pairing
- Audio enhancement for interactive touch display
- Soundbar comes with a subwoofer
- Mic volume notification sound
Get Quote

Click here to schedule a call and get a FREE consultation.
Get More Information

Contact us to get more information about our products.
Download Documentation

Download Brochure

Download Spec Sheet
Share
View full details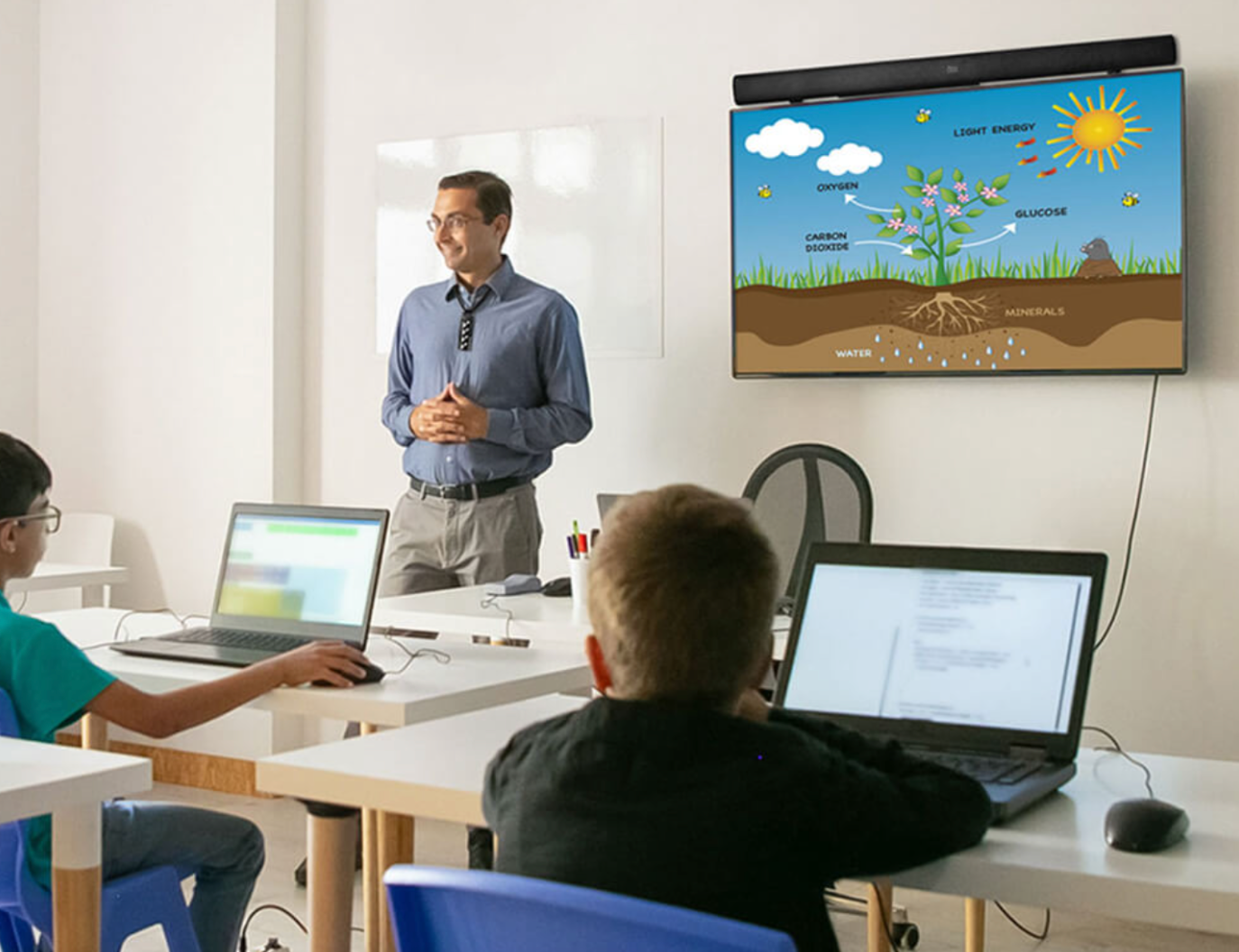 In the Classroom
Ensure teachers can deliver their voices to students across the classroom with clarity.
A reliable wireless microphone will pick up the teacher's voice under a mask, even when speaking at an average volume. This protects the teacher from voice strain and laryngitis when trying to talk loudly.
Voice Projection

Amplify and project the teacher's voice with speakers and PA systems.

Classroom Sound Bar

Amplifies the voice captured by the microphone so even students in the back of the classroom can hear the teacher.

Portable PA System

Includes a microphone and portable speaker so teachers can deliver their voice to students when teaching in any environment.